APPEARING ON Saturday, September 6th, 2008
Funkdub Live Presents… Jon Kennedy & Full Live Band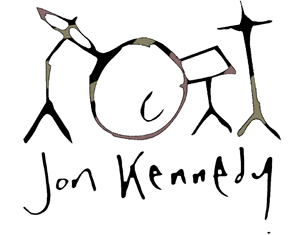 WITH FUNKDUB RESIDENTS 3DJ & G-KUSH
8pm – 2am
Free before 10pm, £4 thereafter
Facebooker? Get on http://www.facebook.com/profile.php?id=633985037

"Demons F*CK ! That track is massive. DUDE, YOU ARE KILLING ME! Your shit is really f*cking good, man… like continuoisly getting better….f*cking me up… dopeness!"
Z Trip
"Jon continues to provide the ultimate home made funk"
Mark Rae ( YesKing / Grand Central Records )
————————————————————————
Biography
————————————————————————
Jon Kennedys music came to light when he was twenty four and Mr Scruff played his track Tell Me How You Feel on the Unfold radio show in Brighton, Tru Thoughts Recordings snapped him up straight away. He released three 12s and in 2000 his debut album Were Just Waiting For You Now came out.
Two years later… he was snapped up by GRAND CENTRAL RECORDS. This time Aim, who was a fan of Jons 'Chocolate and Cheese'.track approached him to remix the largest single from the label to date from Grand Centrals discography The Girl Who Fell Through The Ice.
I dropped the remix off at the GC office and Mark Rae was around. I had some of my own stuff on mini disc, he listened and said he had to get a copy sent to Kate Rogers. Since then I provided Kate with the track 'Nothing Appeals To Me'.from her solo Album and from 'Take My Drum To England'.the track titled Secrets Of The World features Kates vocals.
His second album, 'Take My Drum To England', came out on Grand Central in August 2002, just 6 months after the ever prolific Jon had dropped off that Aim remix.
The album title Useless Wooden Toys is a reference to an old skate video from 1991, it was a pivotal point in Jons life. The title could be seen as ironic because that time, for Jon, is when hip hop was hip hop and not R&B – when things were simple, music was real, and you had the skater mentality of freedom: Perhaps Im getting old, maybe Im ageist! MTV changed a lot of things in the Skateboarding scene, both good and bad !.
His third album is influenced by both the music and production of Debussy, The Soft Machine, Hendrix, Chuck Mangione, Tommy Guerrero, Howlin' Wolf, Pete Rock, Caveman and Rage Against The Machine. The album itself has many different musical inferences: breakbeat and psychadelic to bossa nova and dub. However, it is the sounds that Jons music is made from which stretch the imagination.
On this third album Jon has also had a vocal rattle himself on most of the tracks, whether as short samples, full songs, or MC type vocal hooks like in Save The People and You, You And You. His music happily marries opposites: deep gnarly bass with twinkly strings and high flutes contrasting dark with light sounds. The title track Useless Wooden Toys is the most personal of all the tracks on the album and the centre point of this entity of work. "I was as musically pure and open as I could be when I wrote it. The point being you should be who you want to be, and do what you want to do. "
Jon has an international following; hes easy to find and he responds to most people who contact him. He records under his real name, his website is also his name and his openness has encouraged people to make contact with the person behind the music. On a recent DJ tour of Japan, he was surprised by peoples reactions; When I was in Japan it was all drum 'n bass and breakbeat – its about the speed of the beat. My stuff kind of intrigued them as the beat and bass are there, but theres other stuff going on, like spongy, muddy, scratchy and unusual sounds.
————————————————————————
PAST FUNKDUB GUESTS… (to name but a few!)
————————————————————————
Max Sedgley & The Shoots (Sunday Best), Little Barrie (Genuine/PIAS), Keb Darge (KayDee Records), Pama International (Trojan Records), Stoned Soul Picnic (Hammond Beat), Diesler (Tru Thoughts), The Stopouts, New Town Kings, Dirty Revolution, Smoke Like A Fish, Out From Animals…
————————————————————————
http://www.funkdub.info/
http://www.myspace.com/funkdub
http://www.facebook.com/profile.php?id=566399429
————————————————————————
http://www.jonkennedy.co.uk/
http://www.myspace.com/jonkennedy
————————————————————————